The Awesome Mystery Of Stonehenge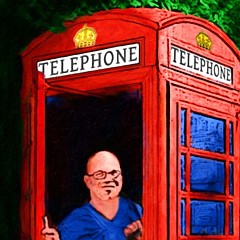 by
Mark E Tisdale
Title
The Awesome Mystery Of Stonehenge
Medium
Mixed Media - Digital Painting And Illustration
Description
Stonehenge is one of those places that the armchair historian/Indiana Jones Wannabe in me could visit again and again. And I have been twice so far! Yet I'm amazed to read again and again where people go to Stonehenge and are let down by this amazing prehistoric site.

I think in some ways it's simply hard to look back across the ages and realize what an accomplishment this old stone circle was in a day and age without cranes and power tools. Imagine using your bare hands to erect these ancient monuments?

But beyond that, to me, the most beautiful thing about Stonehenge is the mystery that surrounds them. Although there are some great theories coming out all the time based on some great modern archaeology, it's still just a small peek into the minds of people long dead who left no written record for us. Because they are people we have some idea how they thought and felt, but we don't know the myths and legends that they told around the fire at night and quite how important these ancient standing stones were to them.

The reference photo I used for this was one of my own from my last trip to Stonehenge (well hopefully not THE last one but it's been awhile).

Note: Stonehenge is, not surprisingly, a UNESCO designated World Heritage Site.
Uploaded
August 14th, 2013
Statistics
Viewed 933 Times - Last Visitor from New York, NY on 12/16/2022 at 2:19 PM