Standing Stone Circle in Avebury - Ancient Britain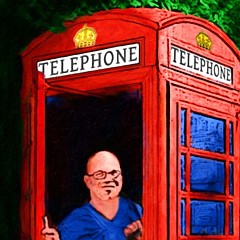 by
Mark Tisdale
Title
Standing Stone Circle in Avebury - Ancient Britain
Medium
Photograph - Photo
Description
Avebury Stone Circle is one of those places that I would visit again and again if I were nearby. Having been twice, I'm still fascinated by the site and admit that I had barely heard of it before my first visit to England a decade ago. Stonehenge may be more famous, but Avebury is actually a larger and older stone circle. In fact, Avebury is supposed to be among the largest stone circles in Europe.

For a sense of scale, the site was surrounded by an earthen mound and ditch. If you look on the horizon, those are people walking along the top of the mound! It's not just the standing stones that were on a large scale. The whole site obviously was very important to its long, long ago builders.

And I've said it often, but that's what wanders through my brain most when I'm standing there. I constantly want to reach out and understand the people who built this place. We have lots of wonderful theories about the lives of these people through some great archaeological work but without written record, there's so much uncertainty in our understanding of prehistoric peoples.

My last visit to Avebury, pictured here, was an incredibly beautiful late summer afternoon. The skies were picturesque and the fields were lush with greenery. These are the types of days I would custom order if I could.

Note: The antiquities of Wiltshire from the stone circle at Avebury to Stonehenge itself are part of a UNESCO designated World Heritage Site.
Uploaded
September 9th, 2013
Statistics
Viewed 754 Times - Last Visitor from New York, NY on 12/16/2022 at 5:36 AM